Best Gamer Man Cave Ideas That 2018 Can Offer You
Disclosure: Links in this post may be to our affiliates; sales through affiliate links may benefit this site. Please help support 'I Know The Barman' by using the links provided.
It won't cost you anything extra.
Introduction
When we talk about gamers, we're not talking about traditional man cave games such as snooker, darts or air hockey. We'll have another article to focus on those games but for now, we're all about electronic gamers.
You know, the video gamer that gets so obsessed with Fortnite (or Pacman in the old days!) to the point of not ever knowing what the time is. Yes, video games can be addictive, and you'll find that now days, the gamers that used to be hidden away in bedrooms of their parent's homes, now have their own allocated room.
This breed has been booted out of the family home and have a castle to call their own. So, whilst the traditional man cave (snooker table, bar, card table etc…) still well and truly exists, these guys have created a gamer man cave.
So, what does this type of man cave consist of? Whilst you may still have a bar or beer fridge, the main focus is on screens, and plenty of them. Television screens and computer monitors can take up a good portion of the room. This may be a little over the top, but can you image a set up like this?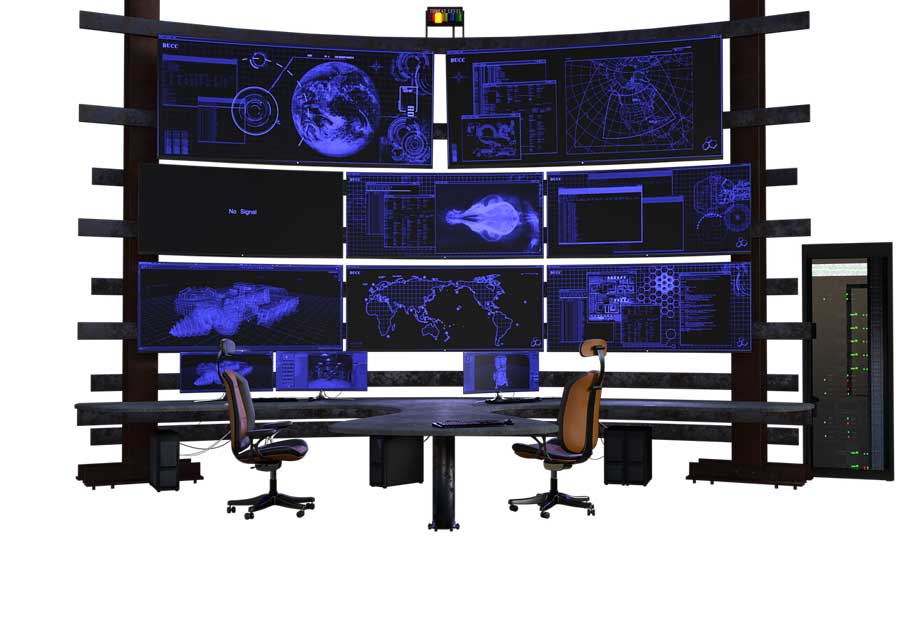 Screens are not the only part of a gamers lair. As you'll see below, we've sourced some of the top items required to give you some great man cave ideas.
#1 - Logitech Gaming Headset With Pro Webcam
Customer Reviews





4.5
Pro's
? Dolby 7.1 Surround Sound
? 2 x Ports for External Devices
? 1080p Video Calling
Con's
? Not compatible with Camtasia Studio 8
So, how can you consider yourself an advanced gamer without a decent headset with attached microphone. Not only that, this headset comes with a webcam, so you can talk face-to-face with your army of online mates.
If you love your audio sounds, you can't help but be impressed with the output this headset produces. You'll love the crisp 7.1 Dolby and DTS headphone surround sound with on-board equalizers, which,